Jadranka Stojanovski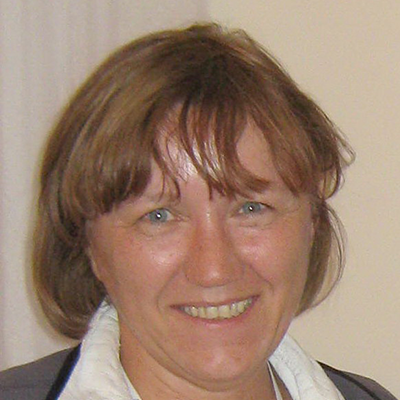 Short CV
Jadranka Stojanovski is an Assistant Professor at the University of Zadar, Department of Information Sciences and research librarian at Ruđer Bošković Institute in Zagreb, with professional experience in designing and creating scholarly publications management systems, providing an open access to the knowledge created by Croatian academic and research community. Previously, she worked as the library director at the Ruđer Bošković Institute. J.S. have an interdisciplinary background in physics gained during MSc studies in Physics at the University of Zagreb, and information sciences gained during PhD studies in Information and Communication Sciences at the University of Zagreb.
She is actively engaged in the national projects like Croatian Scientific Bibliography CROSBI (http://bib.irb.hr), Who's Who in Science in Croatia (http://tkojetko.irb.hr), ŠESTAR - repository of scientific equipment (http://sestar.irb.hr), HRČAK repository of Croatian open access journals (http://hrcak.srce.hr), DABAR – Digital Academic Archives and Repositories (http://dabar.srce.hr), and others, as well as international projects concerning different aspects of scholarly communication, including the Horizon 2020 project OpenAIRE2020, TD COST Action TD1306 New Frontiers of Peer Review (PEERE) and CA COST Action CA15137 European Network for Research Evaluation in the Social Sciences and the Humanities (ENRESSH). She is also the National Point of Reference (NPR) for scientific information.
Her research interests include scholarly communication, currently and in particular, open data and publications management, open science within broader context of ever-greater transparency, accessibility and accountability, new trends, best practices and ethical concerns in scholarly publishing, peer review process, assessment of the research impact, and other main bibliometric and altmetric issues. She has authored over 50 papers (http://beta.bib.irb.hr/pregled/znanstvenici/184776). For more please click here.
PRESENTATION abstract
Title
PEERE - Research on peer review
When
DAY 3 - 09:00 Parallel session 6
See full programme here.