Simone Sacchi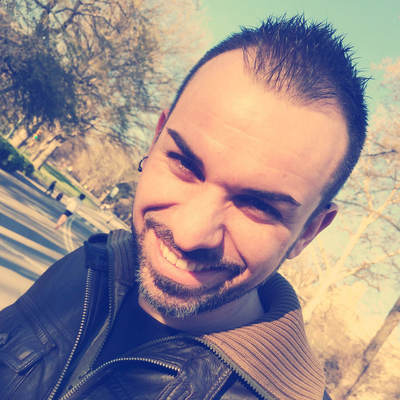 Short CV
Dr. Simone Sacchi has more than 15 years of experience in academic libraries and research centers, driving enterprise–level information management, outreach, and R&D programs focused on the technologies, policies, and best practices that support the long–term stewardship, access, and impact of digital research. His research interests lies at the intersection of Open Science, impact metrics, and conceptual foundations of Library and Information Science.

In his current role as EU Projects Manager at LIBER, the Association of European Research Libraries, he heads a team of Project Officers, coordinates the work around the portfolio of projects LIBER participates in -including: AARC2, EOSCpilot, EUDAT, FOSTER Plus, HuMetricsHSS, OpenAIRE, and OpenMinTeD- and works with partners on identifying new initiatives.

Before joining LIBER, Simone was Head, Scholarly Communication Services at Columbia University in the City of New York. In his role he provided leadership and strategic direction on a variety of initiatives, including Academic Commons, Columbia's research repository; the Scholarly Communication Program, an information sharing and outreach initiative; and the Columbia Promoting Access to Research and Collaboration (ColumbiaPARC) project, a research information and expert system. Simone was also actively involved in community efforts, having been a steering committee member for the Coalition of Open Access Policy Institutions, a contributor for the Hydra Project, and a member of the FORCE11 Data Citation Implementation Pilot . Before moving to the US, Simone was Systems Librarian and Digital Repository Manager at the University of Bologna, Italy, where he provided technical leadership in the development of the university institutional repository program for research outputs, learning objects, and theses & dissertations.

Simone holds a Ph.D. in Library and Information Science from the University of Illinois at Urbana-Champaign, a Graduate Certificate in Open Source Software Science and Technology from the University of Bologna, Italy, and a Masters Degree in Library Science from the University of Parma, Italy.
When
DAY 1 - 11:30 Parallel session 1
DAY 1 - 14:00 PARALLEL SESSION 2
Organising high quality research data management services for open science
DAY 2 - 11:30 PARALLEL SESSION 3
Towards a policy framework for the European open science cloud: The EOSCpilot perspective
See full programme here.