Pandelis Perakakis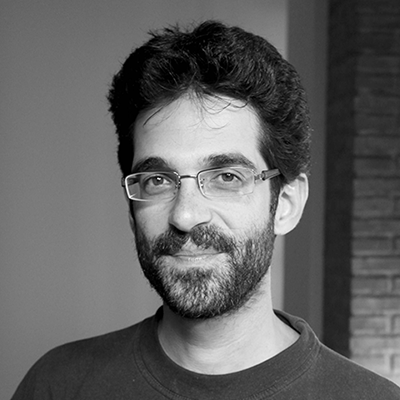 Short CV
Pandelis Perakakis has a PhD in clinical psychophysiology and is currently a postdoctoral fellow at the Mind, Brain and Behaviour Research Centre at the University of Granada in Spain. His latest research focuses on the relation between physical exercise, brain and cognition. He is an active advocate of open science since 2005 and has been particularly involved in the investigation of alternative research evaluation models. In 2012, he founded Open Scholar, an international, non-profit organisation of volunteer research scholars whose mission is to develop tools enabling journal-independent peer review and to promote new ethics in scientific collaboration. He is the coordinator of the "Open Peer Review Module for Open Access Repositories" project, funded by OpenAIRE, and a member of the COAR (Confederation of Open Access Repositories) working group on Next Generation Repositories.
For more please click on the personal webpage and on the organisation page.
PRESENTATION abstract
Openness is not only about tools and services. It is also about trust, ethics and governance. Open Scholar started advocating decoupling peer review from publication long before the recent preprint boom and the appearance of publishers and for-profit platforms that now claim a share of the pie in the emerging open science market. The ideas we promoted first are now becoming a reality but the research community still has an important decision to make. Will we sit back and wait for closed groups with conflicting interests to steer the future of research validation, evaluation and communication or will we take advantage of the momentum to regain control of our own work for the benefit of Science and Society?
When
DAY 3 - 09:00 PARALLEL SESSION 6 (09:00) & 7(11:30)
Building a global knowledge commons - ramping up repositories to support widespread change in the ecosystem
See full programme here.