Iryna Kuchma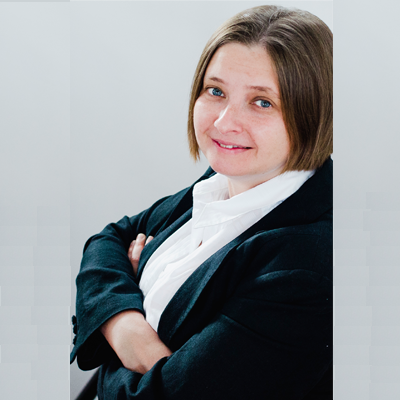 Short CV
Iryna Kuchma is the Open Access Programme Manager for EIFL. She coordinates training activities in the FOSTER project that focuses on the practical implementation of Open Science in Horizon 2020 and beyond. Together with 50 partners, from all EU countries and beyond, she also works for OpenAIRE project - a large-scale initiative that aims to promote open scholarship and substantially improve the discoverability and reusability of research publications and data and support research data management. Iryna is also a member of Directory of Open Access Journals and Open Access Publishing Cooperative Study Advisory Boards, DSpace Community Advisory Team, NDLTD (Networked Digital Library of Theses and Dissertations) Board of Directors, and the Open Library of Humanities Internationalisation Committee.
About presentation
TITLE AT SESSIONS 4 & 5
Title AT SESSIONS 6 & 7
OpenAIRE services and activities for training, support/helpdesk, community engagement
When
DAY 1 - Parallel session 1
DAY 2 - PARALLEL SESSION 4
Fostering the practical implementation of open science in Horizon 2020 and beyond
DAY 3 - PARALLEL SESSION 6 & 7
National e-infrastructure coordination for Open Science
See full programme here.