Petr Knoth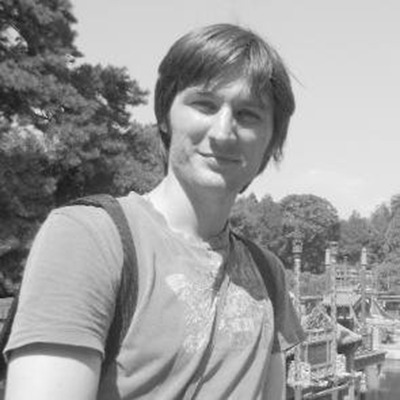 Short CV
Dr Petr Knoth is a Senior Research Fellow at the Knowledge Media institute, The Open University, UK where he leads a team focusing on scholarly communication technology, in particular the sub-areas of large-scale digital libraries, text and data mining of scientific publications, academic recommender systems, open access (OA)/open science (OS) and research evaluation metrics. Petr is the founder, product and team leader for CORE, a service that aggregates open access articles from a global network of repositories and publishers, delivered in partnership of the Open University and Jisc. Previously, Petr worked as a Senior Data Scientist at Mendeley on information extraction and content recommendation for research. He has a deep interest in the use of artificial intelligence to improve research workflows. He is one of the creators of Semantometrics.org, a new approach to research evaluation that measures how far each scientific discovery takes us by text analysis. Petr has been the principle investigator for over 15 national, international and EU research and infrastructure projects in the areas of text-mining, open science and eLearning.
ABOUT PRESENTATION
TITLE session 4 & 5
Machine accessibility of Open Access scientific publications from publisher systems via ResourceSync
title | session 6
Building a global knowledge commons - ramping up repositories to support widespread change in the ecosystem
PRESENTATION ABSTRACT
In this presentation, I will discuss our work on harvesting over 1.5 million gold open access scientific papers via non-standardised APIs of some of the world's largest publishers and exposing their content via a seamless layer represented by the ResourceSync protocol. Apart from presenting the results of this work (the aggregation approaches, the connector source code and the deployed service), I will focus on the lessons learned and recommendations for publishers on how to improve on the current state. As this work also represents one of the first scalable implementations of ResourceSync, I will touch on how the ResourceSync protocol can be used to increase interoperability across digital libraries, providing it at the level of content rather than just at the level of metadata, as is currently widely practiced.
WHEN
DAY 2 - PARALLEL SESSION 4 & 5
TDM: Unlocking a Goldmine of Information
DAY 3 - PARALLEL SESSION 6 (09:00) & 7 (11:30)
Building a global knowledge commons - ramping up repositories to support widespread change in the ecosystem
See full programme here.