Peter Doorn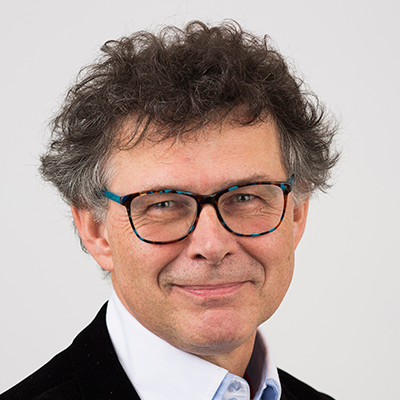 Short CV
Peter Doorn is director of Data Archiving and Networked Services (DANS), the Dutch national institute for long-term access to research data. He studied Human Geography at Utrecht University and received his PhD there. He taught Computing for Historians at Leiden University from 1985 to 1997. He was director of the Netherlands Historical Data Archive and head of department at the Netherlands Institute for Scientific Information Services (NIWI). He was Principal Investigator of the DARIAH preparation project (now an ESFRI ERIC). Some of Peter's other functions:
Chair of CESSDA ERIC General Assembly (Consortium of European Social Science Data Archives)
Chair of Science Europe Working Group on Research Data
Editor in Chief of Research Data Journal for the Humanities and Social Sciences
Board member of Research Data Netherlands (RDNL)
Co-chair of Working Group on Services and Data-infrastructure of LCRDM (Landelijk Coördinatiepunt Research Data Management)
Co-chair of Research Data Alliance (RDA) Domain Repositories Interest Group
1st Workshop PRESENTATION
Title
Monitoring the FAIRness of data sets - Introducing the DANS approach to FAIR metrics
ABstract
Research funding in recent years often comes with the condition to make the resulting data openly available. Just opening up research data is not enough: the data should also be of sufficient quality. In 2014, the FAIR Guiding Principles (Findable, Accessible, Interoperable and Reusable) were formulated, which can be considered as a proxy for data quality or fitness for use. In a relatively short term, the FAIR data principles have been adopted by many stakeholder groups, including research funders.
In this presentation, we will introduce a simple method and tool to assess the fitness for use of data sets. Part of the quality assurance of research data can be guaranteed by digital repositories that archive and provide access to data. We will argue that the certification criteria of digital archives and the FAIR data principles for data sets provide a good basis for guaranteeing the responsible reuse of research data sets.
The core certification offered by the Data Seal of Approval (DSA) and World Data System (WDS) for data repositories (now jointly known as the Core Trust Seal), in combination with the FAIR data principles get as close as possible to giving quality criteria for research data. The FAIR principles are remarkably similar to the underlying principles of the DSA, which date back to 2005: these specify that the data can be found on the Internet, are accessible (having clear rights and licenses), are in a usable format, are reliable, and are identified in a unique and persistent way so that they can be referred to. Essentially, the DSA presents quality criteria for digital repositories, whereas the FAIR principles target individual datasets, and in this sense they are perfectly complementary.
The FAIR Data Assessment Tool developed at DANS offers both data professionals working for repositories, and re-users of data a simple way to review the fitness for data reuse in an impartial and measurable way. By combining the ideas of the DSA/WDS and FAIR, we offer a straightforward operationalization that can be implemented in any certified repository. After the introduction, the participants in the workshop will score a number of datasets from various repositories using the prototype of the FAIRDAT tool. Afterwards, we will discuss the results, the applicability of the tool, and how to align our approach with other, more ambitious approaches of developing FAIR metrics.
2nd WORKSHOP PRESENTATION
Title
FAIR metrics - Starring your data sets
When
DAY 2 - 16:00 Parallel session 5
DAY 3 - 11:30 PARALLEL SESSION 7
FAIR Metrics - Starring your Data Sets