Haris Papageorgiou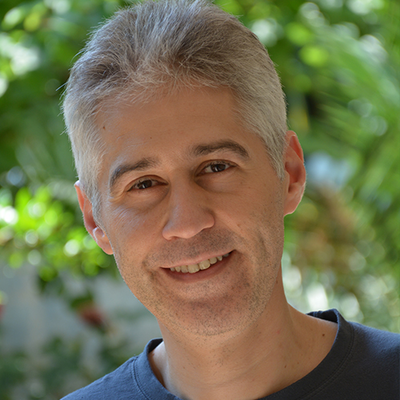 Short CV
Dr. Ηaris Papageorgiou is Research Director at the Institute for Language and Speech Processing (ILSP) of the ATHENA Research Centre. Haris is responsible for building advanced content analytics pipelines for scalable systems and big data infrastructures. He is the Coordinator of the Technical Committee and Technical Responsible of operating the clarin:el shared distributed infrastructure (www.clarin.gr), which is the Greek part of the European CLARIN infrastruture (www.clarin.eu) , making language resources, technology and expertise available to the humanities and social sciences research communities at large. He has held Chief Scientist positions in several european and national projects in the area of multilingual, multimodal and multimedia processing. He holds a Ph.D. in Computer Science from National Tech University of Athens (NTUA) and a B.Sc. in Electrical Engineering from NTUA. His research interests focus on language and speech technology, knowledge discovery and representation, machine/deep learning, web mining and information retrieval. He teaches "Big Data Content Analytics" in the MSc Business Analytics (analytics.aueb.gr) of the Athens Unversity of Economics and Business.
About PRESENTATION
Title
Data Analytics meets Socials Sciences:New Frontiers of collaboration
Abstract
Computational social science, a fast-growing interdisciplinary subject, revolutionizes both fundamental legs of the scientific method: empirical research, especially through big data, by analyzing the digital footprint left behind through social online activities; and scientific theory, especially through computer simulation model building through social simulation [Wikipedia]. In this talk, I'll argue about the need of new methodological tools, text analytics workflows and data infrastructures and discuss the intertwining importance of fairness, transparency and computability in the context of two projects. Based largely on the theoretical scheme of political claims analysis, the aim of the first project was to map, document and analyze the dynamics of social movements in a longitudinal perspective, by employing text and data mining solutions. The second project examined xenophobia in Greece during the economic crisis by analysing high volumes of heterogeneous data.
When
DAY 2 - 14:00 Parallel Session 4 (14:00)
TDM: Unlocking a goldmine of information
See full programme here.