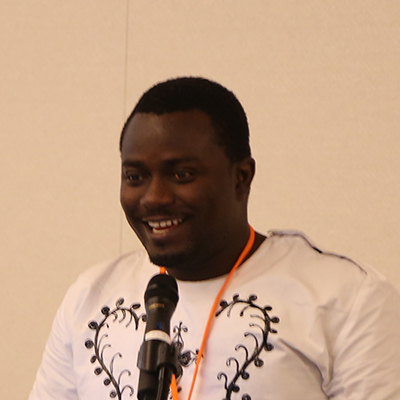 Ahmed Oluwagbemi Ogunlaja
Short CV
Ahmed Ogunlaja is a medical professional, founder and executive director of Open Access Nigeria, a research and advocacy organization working to promote research activity (especially among students), free online access to peer-reviewed scholarly publications, and the use of open educational resources. Ahmed is mobilizing and organizing volunteers across Nigerian universities to engage with stakeholders and policymakers both in academia and in government, with an aim to enact policies that promote access to research and education as a means of enhancing innovation and accelerating discovery.
Ahmed has been a 2016 Mandela Washington Fellow.
About PRESENTATION
TITLE
Open Science: A Global South Perspective
Abstract
Some have expressed fears that Open Science may perpetuate rather than eliminate the inequalities in global research and innovation. Are these fears justified? How can we ensure diversity and combat the drivers of disparity in Open Science? How can we promote inclusion and ensure inclusive development through Open Science?
"Never doubt that a small group of committed citizens can change the world; indeed, it is the only thing that ever has" - Margaret Mead.
When
DAY 2 - 09:15 Plenary: Open for All? Diversity and Disparity in Open Science
See full programme here.